Office of Student Activities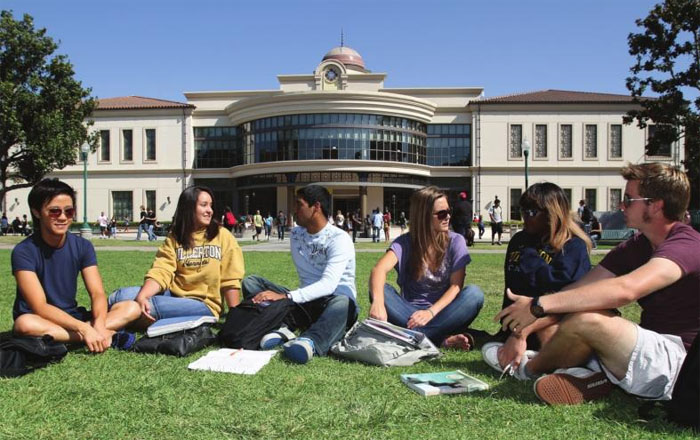 The Office of Student Activities is the pulse of student life and prepares students to be successful learners by engaging them in "out of the classroom" activities, dynamic leadership opportunities, and practical learning experiences.  Student Activities provides the "hands on experience" which complement students' educational, personal, and professional goals, thus enhancing student success.  Through a warm and welcoming atmosphere, the Office of Student Activities offers meaningful opportunities for campus and community involvement, recognition of student achievement, and a diverse array of specialized services that benefit the campus community.  We highly encourage students to be actively involved and engaged on campus with over 50 clubs/organizations, rewarding events and programs such as Club Rush, Quadchella, Homecoming, Fullerton College Night at the Angels Stadium, Students of Distinction, and supporting students celebrate their academic and personal success at Commencement!
Services, Programs & Events Offered:
Associated Students (A.S.) Direction & Advisement
Associated Students and Club Events Coordination & Processing
A.S. Benefits Membership
A.S. and I.C.C. Co-Sponsorships
A.S. Care Bank
A.S. Legal Clinic
Awards and Recognition Events
Campus ID Cards
Campus Publicity Approval
Campus Tours
Clubs and Organization Program
College Hour: Homecoming (Fall semester)
Commencement and Reception
FC Days Discount Ticket Sales
FC Marketplace
General Information
Grade Grievance Procedure
Homecoming
Housing Information
Inter-Club Council (I.C.C.)
Policies Relating to Students
Standards of Student Conduct and Discipline Policy
Student Rights and Responsibilities
Statewide and Regional Student Leadership Involvement
Student Center
Students of Distinction
Student Leadership Eligibility
Student Representatives on Campus, District, and State Committees
Student Trustee Advisement
Student Right to Know/J.Cleary Act Notification
Teacher of the Year
Office of Student Activities
Student Activities will be CLOSED the week of July 17-20, 2017 to move to our new location!
Student Center, Room 214
College Center, Bldg. 200
Summer 2017 Hours:
Monday-Thursday, 8:00 am-5:00 pm
Friday (closed)
Phone:  (714) 992-7095
Fax:       (714) 992-9947
Email:   activities@fullcoll.edu
Visit us: activities.fullcoll.edu
Connect with Us!